Thu Aug 10 '17 Announcement
almost 2 years ago – Thu, Aug 10, 2017 at 02:04:27 AM
Dear Backers,
Updates from our partners in Shenzhen are in: we're happy to report that things are progressing smoothly, translation speed improved and speaker sound is clearer! We are on schedule to ship our first batch of Travis devices in August to early backers and September to backers who supported after April 25th.
Earlier we announced a pouch. It's a leap of faith to order a pouch you've never seen before, and we applaud the many of you who already asked for it!
Here are the latest shots of what the pouch looks like (additional pictures here). Be sure to grab yours before FRIDAY 11th, to receive it with the first shipment (and to the same shipping address)!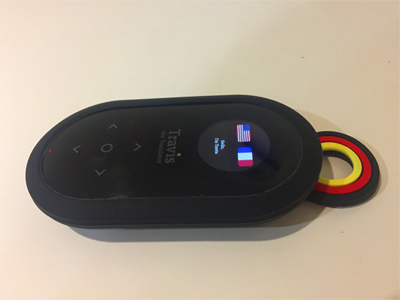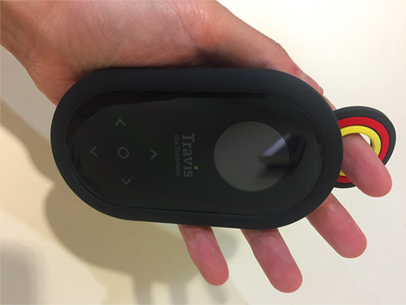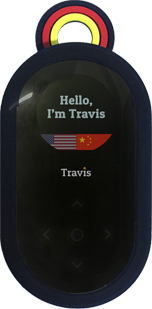 Also worth a shout out: we're implementing Backerkit. Managing your order, confirming & changing shipping address will be a breeze :)
We're grateful for all of your support, this journey wouldn't be possible without you. This is just the beginning and we'll keep updating Travis with your feedback. We're excited about the current progress and even more excited about what the future holds!
Any questions? Hit us up on Facebook, Instagram & hello@travistranslator.com 
Talk soon,
Team Travis
- - -
Queridos partidarios,
Nuestro socios en Shenzhen están contentos de informar que las cosas están progresando continuamente, la velocidad de traducción está mejorada y el sonido del altavoz es más claro. Estamos a tiempo de enviar el primer lote de dispositivos Travis en Agosto a todo los que apoyaron la campaña antes del 25 de April, y el segundo lote a todos los que apoyaron Travis después de esta data.
Travis viene, y viene con estilo. Los que apoyaron a Travis antes del 25 de abril recibirán una bolsa gratis con su dispositivo. ¿Nos apoyaste después del 25 de abril pero quieres la bolsa?  
¡Echa un vistazo a algunas fotos de la nueva bolsa! Asegúrate de obtener la bolsa ANTES DEL VIERNES 11 para recibirla junto al primer envío (y a la misma dirección de envío).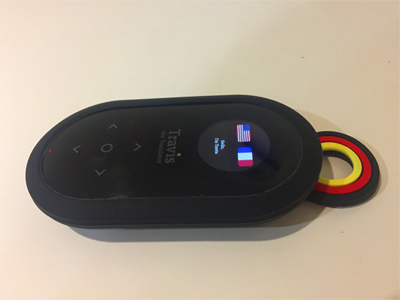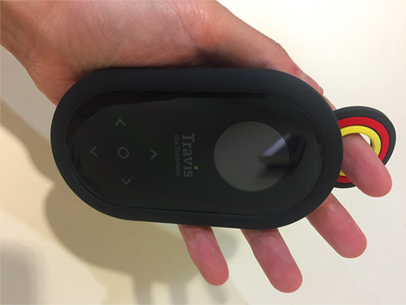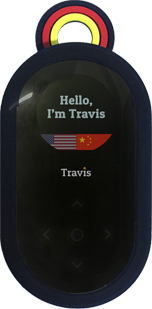 También vale la pena decir que estamos en el proceso de integración de Backerkit, que hace que pedir a Travis y cambiar la dirección de tu envío sea rápido y fácil. :)
Estamos muy agradecidos por vuestro apoyo! Nos hemos embarcado en este viaje para hacer una diferencia real, y esperamos recibir vuestros comentarios sobre Travis para mejorarlo todos juntos. Estamos contentos de cómo van las cosas, y entusiasmados con los que nos depara el futuro.
¡Gracias por leer! ¿Dudas? Pregúntanos por Facebook, Instagram & hola@travistranslator.com
Hasta pronto,
Equipo Travis